Events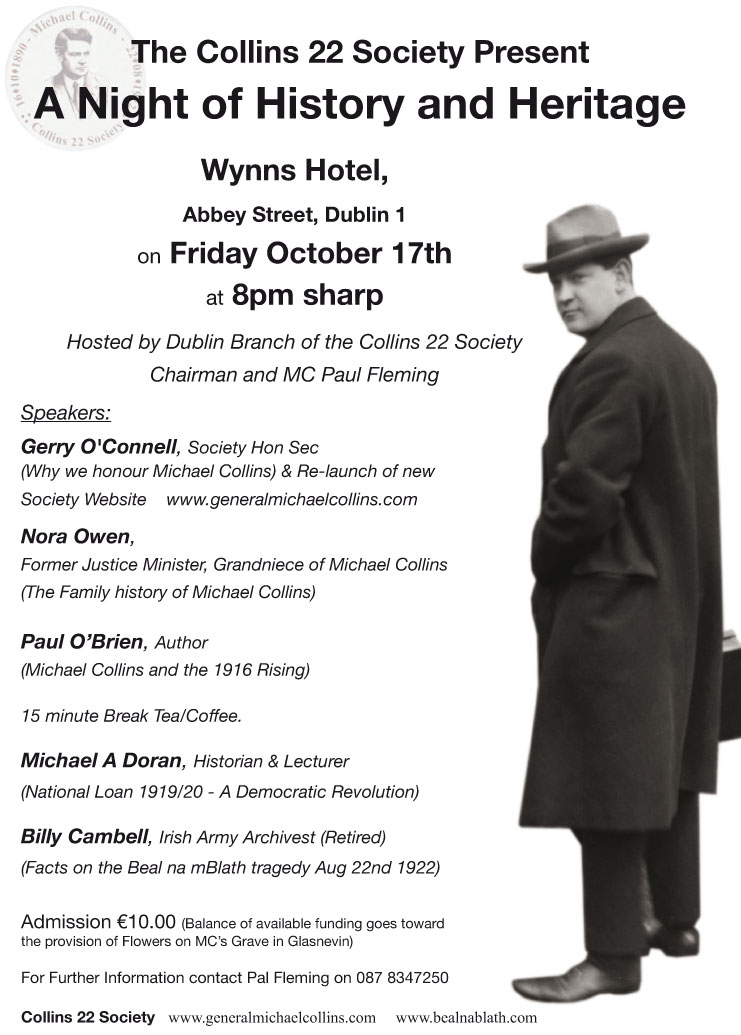 ANNUAL BEAL NA MBLATH Commemoration
WEEKLY EVENTS:- Every Saturday morning at 10am approx – Glasnevin cemetery.
Dublin Branch members  refresh the flowers on Michael Collins Grave.
————————————–
ANNUAL EVENTS: Month Of August Commemorations at BealnaBlath, Co. Cork. –  and Glasnevin Cemetery, Dublin.
————————————–
NIGHTS OF HISTORY & HERITAGE;
THREE TO FOUR  EVENTS organised annually countrywide, with noted GUEST SPEAKERS.
SEE PAST EVENTS: Visit some recorded VIDEO/AUDIO PAGE'S  from Ireland and UK.
————————————–