Gavin Duffy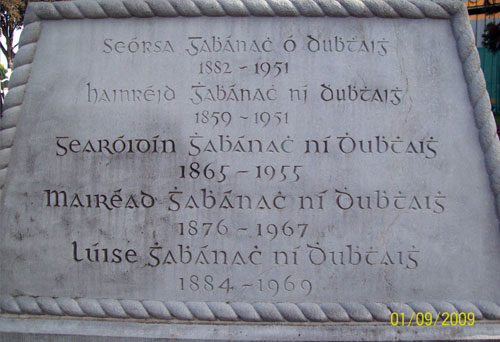 Seórsa Ghabháin Uí Dhubhthaigh; 21 October 1882 – 10 June 1951 was an Irish politician.
George Gavan Duffy was born in Rock Ferry, Cheshire, England in 1882, the son of Sir Charles Gavan Duffy and his third wife, Louise. His half-brother Sir Frank Gavan Duffy (1852–1936) was the fourth Chief Justice of the High Court of Australia, sitting on the bench of the High Court from 1913 to 1935.
In his Early career Gavan Duffy qualified as a solicitor and practised in London. He defended Sir Roger Casement at his trial for high treason after the Easter Rising. Although the case was unsuccessful and Casement executed, the trial had an enormous effect on Gavan Duffy and in 1917, when he was called to the Irish bar, he came to live in Dublin, where he became immersed in Irish political life. He was a Member of the Irish delegation to the Treaty negotiations.