Thompson Sub-Machine Gun
THOMPSON SUB-MACHINE GUN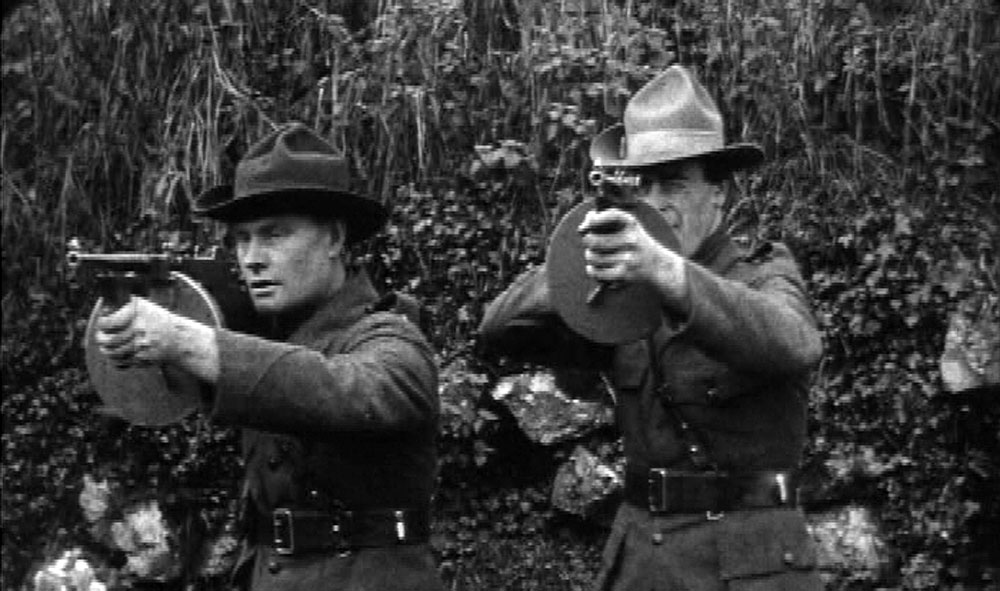 The Thompson Sub- Machine photographed December 1921 at Sixmilebridge County Clare during a parade attended by Eamonn deValera, Cathal Brugha and Harry Boland (appreciation to Michael Curran)
Thomas Fortune Ryan was born on October 17, 1851 near Lovingston, a small Nelson County community south of Charlottesville in Virginia's Piedmont. Despite certain myths regarding his background, Ryan was neither orphaned nor penniless as a youth and he traced his ancestry to Protestant Anglo-Irish settlers in the 17th century, not the Potato Famine emigration. Ryan's father was a tailor and manager of a small hotel.
Thomas' mother, Lucinda Fortune Ryan, died in 1856 when he was five years old. His father remarried and moved to Tennessee two years later. Ryan was reared by his mother's extended family in Lovingston, Virginia who were Protestants. At age 17, Ryan perceived a lack of economic opportunity in post-war Virginia and so moved across the border to the city of Baltimore. En route to Maryland, Ryan converted to Catholicism after long discussions with a fellow passenger on the train.
In Baltimore, John S. Barry, a prosperous dry goods merchant, hired him. By 1872, Barry helped Ryan secure a brokerage assistant position on Wall Street where he would be tutored by William Collins Whitney.
The Thompson Sub-machine Gun was developed by General John T. Thompson who originally envisioned an auto rifle (semi-automatic rifle) to replace the bolt action service rifles then in use. While searching for a way to allow such a weapon to operate safely without the complexity of a recoil or gas operated mechanism, Thompson came across a patent issued to John Bell Blish in 1915 based on adhesion of inclined metal surfaces under pressure. Thompson found a financial backer, Thomas Fortune. Ryan, and started the Auto-Ordnance Company in 1916 for the purpose of developing his auto rifle. Ryan contributed all the research and development funds to get the company started.
THE THOMPSON MACHINE GUN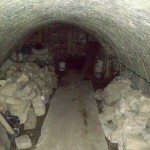 It was that a second generation Irishman was the main financial backer of the Auto-Ordnance Company at its formation in 1916. He had a controlling interest with 18,000 out of 40,000 issued shares. He had made his money from tobacco. It is widely accepted that he was a member of Clan na Gael a friend of John Devoy and also a contributed to the American Committee for Relief in Ireland.
On November 23, 1928, Thomas Fortune Ryan died, the South's wealthiest native son and the nation's 10th wealthiest man. He was buried at Oak Ridge, where his second wife, Mary, was also interred, leaving a fortune of more than $200 million.
The IRA became the first customers for the machine-gun designed in 1919 by General John T. Thompson of Pennsylvania and made by the Colt Patent Fire Arms Company of Hartford, Connecticut. The first three submachine-guns arrived in Dublin in May 1921 and were test-fired by Tom Barry at a demonstration on 24 May attended by Michael Collins, Richard Mulcahy and Gearóid O'Sullivan. The new weapon was believed to be ideal for guerrilla warfare as it fired a very powerful round rapidly and could be easily concealed, as the stock could be removed. The IRA were also the first to use the machine-gun in combat, when a group led by Oscar Traynor, later a minister for defence in the 1940s, fired one at a train carrying the West Kent Regiment near Drumcondra, wounding three soldiers.
The original order was for 653 machine-guns and they were to be sent to Ireland in June 1921. US Customs, however, impounded 495 of the guns as they were on the docks in New York, and the remaining 158 were eventually smuggled to Ireland mainly after the Truce. The impounded submachine-guns were released in 1925, as it was not illegal to own several hundred machine-guns in the United States. Throughout the 1920s and 1930s these guns were smuggled into Ireland, although some do appear to have found their way to Chicago and were used in the Capone gang wars there.