Michael Mills
 Assassination of Michael Collins
THURSDAY, 01 JANUARY 1998 16:16 MICHAEL MILLS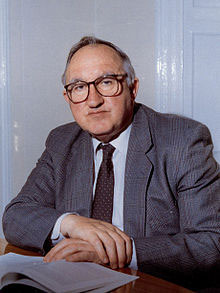 It is the great Irish murder mystery, dominating the political landscape fornearly three-quarters of a century: Was Eamon de Valera behind the Assassination of Michael Collins? Michael Mills contends that not only was deValera aware of the ambush being prepared for Collins but also that he attended the meeting of IRA officers at Beal na Blath where It was generally agreed that Neil Jordan's film Michael Collins was a most powerful, action-filled adventure story, but there was considerable controversy over its portrayal of Eamon deValera.Some criticised its picture of de Valera as a pedantic and unreal character whocould not possibly have won the respect of his colleagues. Surprisingly, there was little criticism of his depiction as one of those most responsible for the assault on the treaty and for the heightening of tensions at a time when the outbreak of civil war appeared almost inevitable. Most criticised was the implication that Dev was directly involved in the assassination of Michael Collins at Beal na Blath.
Although there is no evidence for this, there is evidence to suggest that not only was Dev aware of the ambush being prepared for Collins but also that he attended the meeting of IRA officers at Beal na Blath where the preparations for the attack were made. There is no evidence that Dev enticed Collins to Beal na Blath under the pretence of holding peace talks. The strongest and most reliable evidence of Dev's knowledge of plans for an ambush on Collins comes from General Liam Deasy in his book of memoirs, Brother Against Brother. He recalls meeting Dev at Beal na Blath on the day of the ambush, August 22, 1922.
Deasy was deputy to General Liam Lynch, who had presided over a recent IRA meeting at which it was decided, largely under Lynch's influence, to continue the war against the pro-treaty forces. Some of the officers favoured ending the war, but Lynch was unwavering: nothing less than a 32-county republic was acceptable. Dev had come south seeking a formula that might help to persuade IRA leaders like Lynch to end the war. Lynch rejected his efforts and sent word to Deasy to resist his persuasion also.
Deasy recounts how he told Dev that an ambush was being prepared for Collins at Beal na Blath after his army convoy had passed the road to Bandon that morning. They expected Collins to return the same way – and not to leave Cork alive. According to Deasy, Dev said: "That would be a pity, because lesser men might succeed him, with whom it could be more difficult to do business." Deasy does not suggest that Dev tried to persuade him to call off the ambush. In his biography of Collins, Tim Pat Coogan refers to an anonymous source who told him in 1990 that James Flynn, one of Dev's escorts, claimed that Dev went to Long's bar – a short distance from the scene of the ambush – where a number of IRA officers were gathered, to try to persuade them to call it off. They refused, telling him that Liam Lynch was in charge and that Dev was merely one of Lynch's staff officers. Flynn said that Dev left the pub furious. Meda Ryan, a local historian, has a different story, based on the recollections of  some of the period's survivors. In The Day Michael Collins Was Shot, she claims that when Dev was told Collins's convoy had passed through Beal na Bláth, he said: "That is a pity. I would have liked to meet him." Her source was
Bill Powell, one of the ambush party, who also told her of the meeting at Murray's farmhouse, where the ambush was planned. Dev joined Deasy, Tom Hales and other IRA officers at this meeting.
The story told by Coogan's anonymous source is not very convincing, given that Dev was allegedly trying to persuade a number of subordinate officers to call off the ambush instead of trying to convince the officer in charge of the area, Liam Deasy. Granted, Dev was only an ordinary soldier at this time. He might have been expected to support objections voiced by Tom Hales, however, who was the commandant in charge of the ambush. Bill Powell told Meda Ryan of disagreement at the meeting but named only Tom Hales as objecting to the plan.
There is a further revealing piece of evidence about Dev. It comes from Dan "Sando" O'Donovan, who told Meda Ryan that Dev was at a meeting the previous night, when the news of Collins's visit to the area was disclosed. It was decided to lay an ambush on the assumption that he would be travelling to Bandon, the Beal na Blath route being one of only two possible paths. If he travelled that way next morning, they would ambush him on his return, the plan being that Collins would not leave Cork alive. O'Donovan recalled that Dev's response to this was that it would be a pity, because other people would replace him, with whom it could be more difficult to deal. This was almost exactly the same as Liam Deasy's recollection of Dev's attitude.
Bill Powell, the ambusher Meda Ryan quotes as recalling the meeting at Murray's farmhouse, named only Tom Hales as expressing reluctance to go ahead with the ambush. He was to command the attack. He had been a very
close friend of Collins, who visited him in Pentonville Prison during the treaty negotiations. Collins said he would sooner have Tom Hales on his side than any other man. Dev left the meeting before the final orders were given and set out on the journey back to Dublin for the resumption of the Dáil. When he learned the following day of Collins's death, he is reported to have said: "My God, that is too bad; there is no hope for it now." He was heard by Siobhán Creedon at Walsh's farmhouse at Clashabee, where Dev had arrived on the evening of August 22 to meet Lynch.
Jordan's film raises the question of whether Dev planned to meet Collins in west Cork to try to end the civil war. He told his biographers, Longford and O'Neill, that no such meeting was arranged. "Why would Collins want to meet me?" he said. "Collins was a realist. He knew I had no power." Although Dev indeed had no political power at this point, he still had considerable influence in the country, and could travel from one safe house to another and be provided with transport wherever he wanted to go. He was somewhat disingenuous to his biographers, however. While he wrongly assumed Collins did not want to meet him, Dev was most anxious to meet Collins or Mulcahy to persuade them to try to re-negotiate the treaty. A bystander at Beal na Blath on the morning of
Collins's assassination quoted him as saying on being told that Collins's convoy had just passed by: "That is a pity. I would have liked to meet him." This, again, was a quite extraordinary response given his knowledge of the
ambush. He could not have known, of course – unless he had already approached Collins about a meeting – that Collins had told a friend two days earlier that he was determined to bring a speedy end to the civil war. Dev's
ardent admirer and biographer, M. J. MacManus, says Collins told his friend, "I'm going to see the Long Fellow and fix it up." "What about the British?" his friend asked. "To hell with the British," Collins replied.
One of Professor Joe Lee's criticisms of Michael Collins was that it was difficult to imagine a strong man like Collins following the pedantic and impractical Dev of the film. But it seems that men like Collins and Mulcahy,
while intensely loyal to Dev until the treaty, had little respect for his dealing with day-to-day problems. Ernie O'Malley tells of being summoned to brief Dev on his survey of military installations in the South during the Anglo-Irish war. When he arrived, he found Collins and Mulcahy there, also. It soon became clear that Dev was quite unaware of what he was talking about and that his questions were quite irrelevant. Collins and Mulcahy took over the questioning and, when Dev left for another meeting, made fun of Dev's questioning. O'Malley regarded this as most unfitting towards the president.
There is good evidence to suggest that the friendly relationship between Collins and Dev began to suffer after Dev returned from America at the end of l920 and found that Collins had acquired agreat deal of power through the IRB while Dev was away. Dev also indicated to his official biographers that he was upset by the fact that Collins began to question his judgement, a matter on which Dev was extremely vain. In addition, Dev was critical of the power that came to Collins from the secret, oath-bound IRB, which Dev himself joined for a short time under the influence of Thomas MacDonagh but left as soon as possible because of his dislike for secret, oath-bound societies. He also questioned the way Collins and his followers had undermined the British war machine in
Dublin Castle by assassinating intelligence officers and their informers. He regarded this as undesirable and likely to give Ireland a bad reputation abroad. Instead, he proposed a major assault on a British institution, which would be certain to attract world-wide attention.
Collins thought that Dev's scheme to attack the Custom House was foolish, but he went along with it because Dev was his commanding officer. In the event, the Custom House was burned to the ground (along with tens of thousands of records), six IRA members were killed and 80 others captured. It was a most costly exercise to attract international attention.
It is difficult to see why Dev would not have tried to persuade Deasy to call off the ambush against Collins. He had probably begun to dislike and, perhaps, distrust Collins after his return from the United States, but it is hard to believe he had become so hardened towards Collins to regard his killing with equanimity. After all, Collins had helped him escape from Lincoln gaol and made all the arrangements for his American visit. Neither could Dev have forgotten that Collins had been a rare friend to his wife and family while he was away, either in prison or in America. Collins would often travel to Greystones to bring food and money to the de Valera household and to play with the children. Yet, according to Deasy and Dan O'Donovan, officer commanding of Cork No. 1 Brigade, all he said when he was told that they intended to ensure Collins did not leave Cork alive was, "That would be a pity." The question has to be asked: If the roles were reversed, would Collins have gone along with an attempt to kill Dev? All the indicators suggest Collins would not have tolerated such an attack and would have done everything in his power to prevent it.
There is good reason to believe that Dev felt guilty about Collins's death and that he avoided the subject all his life. His official biography skims quickly over it, and despite expressions of sorrow and regret at the deaths of Cathal
Brugha and Harry Boland, his biographers record no expression of regret at Collins's death. There is the remark when word of Collins's death reached him – "My God, that is too bad. Now there is no hope for it" – but people who heard him assumed he was talking about an end to the civil war.
If Dev had made any attempt to have the ambush called off, he would have had a wonderful opportunity to clear the air by telling his biographers of his efforts. Instead, he set out to create the impression that he knew nothing about the ambush until it was all over. O'Neill and Longford record:
"On the morning of August 22, Collins travelled in an armoured convoy into west Cork. De Valera was also in the district, on his way up to Dublin, to be there in time for the meeting of the Dáil. At one house where he called at Beal na Blath, he was told that Collins had been there an hour before. Next day he learned that Collins had been killed in an ambush near Beal na Blath on his return from west Cork the previous evening."
It is significant that they make no reference to his foreknowledge of the ambush, even though another independent witness, Siobhán Creedon (who spoke to Meda Ryan in 1979) says that Dev brought news to Liam Lynch at Walsh's house at Clashabee on August 22 about the decision to lay an ambush. The Irish version of Dev's biography has minor variations on the same story. Analysing Dev's understanding of Collins's attitude towards finding a settlement, it notes that "no attempt was made at any time to bring about discussion between Collins and de Valera." Dev never believed that Collins wanted a settlement. He later understood that it was with Lynch or people like him that Collins wished to negotiate, and not with himself, who had little authority over the army.
It goes on to relate that, on August 22, Collins went to west Cork, when Dev was also in the area. He spent the previous night in the mountains outside Macroom, in the neighbourhood of Newcestown. Early next morning, he took to the road by car, driven by James Flynn. He intended to return to Dublin for the recall of the Dáil on August 26. He stopped at Beal na Blath, where Liam Deasy and Sean Hyde went into a house to be told that Collins had stopped at the house an hour earlier. Dev went on to Mainister na Mona. The following day, he learned that Collins had been killed. He was disturbed by this disastrous news. (Shuaith an sceul tubaisteach seo de Valera.)
The austere de Valera and the boyish, fun-loving Collins were never destined to be social friends, but the deterioration in their relationship after Dev returned from America is quite striking and has not been fully explored. Collins had become toughened by the ruthlessness of the military campaign in the l920– period and was no longer as amenable to treating Dev's utterances with the greatest respect. He became impatient with Dev's recounting of his exploits in America and told Griffith that Dev went into matters connected with "hiswanderings" at some length.
Dev had been in America for 18 months while Collins was at home, building up the most ruthless and efficient underground intelligence movement in any country at that time. Obviously, Collins was not so ready to be subservient to somebody whom he regarded as being out of touch with the changed situation and lacking in fundamental and practical knowledge about military matters. Collins was most meticulous about committing things to writing, whereas Dev seemed to be quite diffident about putting things on paper. "I never met such a
bloody man," Collins said to a friend. Dev must have been very upset when Collins raised questions in the Dáil about the details of the American funds collected by Dev, his concern possibly arising from his lack of control as
minister for finance. He was also concerned about the expenditure on the trip and said he hoped it would be covered by receipts. This kind of question must have been infuriating for Dev, who justified his 18-month stay in America by claiming to have raised a huge amount of money – which he undoubtedly did – but Collins seemed to think the trip could have been more successful. Dr Arthur Mitchell, who did some research in this area for his book Revolutionary Government in Ireland, found it difficult to assess Dev's attitude to Collins at this time. In the beginning they were in constant communication, and Mitchell points out that it was Collins who found a secure place for Dev to live and provided the office equipment. Dev apparently disliked hearing the term "Big Fella" being used and was said to have remarked that, now he had returned to Ireland, there was no such person.
Dev told his biographers that, from April l921, Collins no longer took heed of his direction. British intelligence reported that the two men had quarrelled and that Collins had emerged as the leader of the movement, yet there was no specific evidence of open friction between the two men during this period. Collins was obviously annoyed when Dev, soon after his return from America, proposed that he (Collins) should go to America to continue the fund-raising efforts. This may have been an attempt to put it up to Collins to try to do better in the States than he had done or, indeed, to try to reduce his authority. While Collins remarked to a friend that "the long hoor is not going to get rid of me that easily," he was still ready to obey orders from the Chief and, in fact, had made preparations to undertake the journey when it was called off due to the imminence of truce talks in the Anglo-Irish war. Collins was very annoyed at Dev's inexplicable decision to exclude him from the peace delegation that
went to meet Lloyd George in London in July l921. Kathleen O'Connell, Dev's personal secretary, recorded in her diary for the period that "M.C. called out this evening and spent several hours with the president. Hot discussion.
President rather upset." It is difficult to understand Dev's reluctance to bring a readily available Collins to London on this occasion and his insistence on sending a most reluctant Collins to London later in the year for the treaty
negotiations.
There is a further twist to the mystery of Beal na Blath in that Liam Deasy is said to have told Ernie O'Malley that he was to meet Michael Collins on the evening of the ambush. It is scarcely credible that Deasy would have overseen the planning of an ambush to kill the man he was supposed to meet the same evening. According to Michael Hopkinson in his book Green Against Green, Séamus Robinson recorded that he had been approached about arranging a meeting between Collins and Deasy. Thomas Malone, of east Limerick, claimed that Collins had approached him in Maryborough gaol, suggesting a peace meeting with Tom Hales and Tom Barry. While in Cork, Collins met with Sean Hegarty and Florrie O'Donoghue, who were potential mediators between the two sides.
Deasy told O'Malley that Collins saw Hegarty and Florrie the night before he was killed and was to have met him (Deasy) the following evening. O'Donoghue related that he met Collins on August 22. It is known that Collins met O'Donoghue in Macroom on the evening of August 21 and gave him safe passage after he found that he had been put in gaol by the Free State soldiers who had taken over control of the town. He returned to Macroom again the morning of August 22, for another meeting with O'Donoghue. There have been suggestions that he was on his way towards Macroom, possibly for a third meeting, when he was ambushed at Beal na Blath. O'Donoghue's diaries contain no reference to a possible meeting with Collins on the evening of August 22. Whatever the speculation about meetings between the two sides, Collins could only have returned to Macroom or Cork by the Beal na Blath route, as all other roads had been blocked. The enormity of their action seems to have hit the ambushers almost immediately they learned that they had killed Collins. Most of them refused to speak about the ambush
until they were old men. Some tried to pretend that it was an accident, while others pretended they were quite unaware that Collins was in the convoy until the victim's name was disclosed.
General Tom Barry, whose affection and admiration for Collins remained constant – and who witnessed the moving scene of 1,000 republican prisoners in Kilmainham Gaol going on their knees to recite the rosary when news of his killing reached Dublin on the night of August 22 – tried to get a full and accurate picture from the ambushers nearly three weeks later. He was told that republican forces had been laying ambushes all that week for Free State convoys passing Beal na Blath. On August 22, after waiting in vain all day for a convoy, they were about to leave when a convoy was spotted and shots were fired. Following an exchange of gunfire, one of the convoy party was seen to fall to the ground. Five hours later, they were surprised to learn that Collins had
been shot dead (Tom Barry recounts this story in Guerrilla Days in Ireland). It is only now, 75 years later, that a more accurate picture of one of the most tragic events of the civil war is emerging.
An aspect that has not been highlighted is the two-fold purpose of Collins's visit to West Cork. The primary objective was to boost army morale for one last push to victory, but a secondary aim, just as important to Collins, was to stop the killing. It has been argued by anti-treatyites that Collins's tour, accompanied by an army convoy, was deliberately provocative and that the anti-treaty forces were obliged to respond, but Dev and Deasy, at least, must have known of the visit's peace-seeking aspect.
Séamus Robinson, who was Dev's right-hand man in Bolands Mill and was regularly in touch with Dev, was asked by Collins to arrange talks with Liam Deasy. Collins had also indicated that he was anxious to meet Barry and Hales. It would be expected that Robinson would have made arrangements to get this information to Dev, who was most anxious to meet Collins or Mulcahy at this time. (He met Mulcahy subsequently, in September, but no progress was made in their discussion.)
According to Ernie O'Malley, Deasy told him that he was due to meet Collins on the evening following Collins's meeting with Florrie O'Donoghue (August 21). Unless this account is mistaken, it would be an act of extraordinary
treachery for Deasy to have planned a meeting with Collins on the same evening that he was preparing to kill him in an ambush. It is possible that researchers examining Ernie O'Malley's papers were mistaken. Following an
interview with Deasy in 1948, O'Malley wrote that "Collins saw Sean O'Hegarty and Florry the night before he was killed, or were to have met that night." The words that may have led to the misinterpretation are "or were,"
which are badly written and require considerable scrutiny to decipher properly. They may have created the impression that Deasy was referring to a meeting between himself and Collins when, in fact, he was talking about a meeting between Collins, O'Hegarty and O'Donoghue, which Deasy knew had been arranged but was unsure had actually taken place.
It is interesting to compare Deasy's recollection of events to O'Malley's in 1948, only 26 years after Beal na Blath, and to his subsequent account of the ambush in Brother Against Brother, when he was nearing his death. His book is quite explicit in its account of the preparations for the ambush and his informing Dev of them, whereas in his interview with O'Malley he claims not to have known at the time that Collins was even in Cork, never mind in the Free State convoy going through Béal na mBláth to Bandon.
"The 3rd Brigade column happened," he said, "when the convoy passed and it was thought it might return that way again. Someone said Collins was in it. They held the position until an hour before the convoy returned, and then the column was called off. Three or four men only fought the ambush. Twenty-one hours later, there was a report that Collins had been killed."
(Michael Mills is a former political correspondent, former ombudsman and honorary senior fellow of the Department of Politics at UCD).